See below for a New Course offering (on Compassion) and our New Book Group
*** ALL OUR MEETINGS WILL REMAIN ONLINE-ONLY DURING THE SUMMER. WE WILL ANNOUNCE HERE AND ON OUR OUR EMAIL LIST WHEN WE KNOW OUR RETURN-DATE TO IN-PERSON GATHERINGS. THE TIMING DEPENDS ON THE DECISION OF OUR HOST VENUE, UNITY SPIRITUAL CENTER OF THE ROCKIES. We hope to meet in September!!
Everyone is welcome to our meetings, with no experience necessary. We have no formal membership. Our approach is to use ideas and practices from the Buddhist tradition to enrich our lives. Feel free to drop in at any time. We hope you'll find something helpful in our meetings, whether from talks, meditations or discussions.
Both our Tuesday and Saturday weekly meditation meetings include some teaching and discussion. Either meeting is approachable for someone new to learning about Buddhism. The difference between the two meetings lies only in the two who lead them, David Gardiner and Karen Recktenwald, whose styles and emphases reflect their personalities!
Since the start of the pandemic, nearly all our Tuesday post-meditation Dharma talks have been recorded and available for listening and downloading from the Guided Meditation/Dharma talks link. The Dharma talks in 2020 from March through July, in particular, are intended to provide an introduction to the foundations of Buddhist philosophy and practice. 
Meditations and Teachings Now Live Online
We use a single Zoom meeting ID for ALL BodhiMind Center meetings. Thus, Tuesday, Saturday, and First Monday meditation sessions will use this link:
A SPECIAL NEW COURSE: Compassion Cultivation Training
Eight Mondays, from August 9th,- September 27th, 5:30 pm

  We are very excited to announce a course on Compassion Cultivation Training© with Joji Santos from the Tashi Lhunpo Sangha in Palo Alto, California.
Joji is a long-time student of our dear friend and mentor, Khensur Rinpoche Lobsang Tsetan, and the Board Chairman of the Tashi Lhunpo Foundation, a U.S. non-profit organization in support of the Tashi Lhunpo Monastery in India (in exile from the original in Tibet). She has led dharma study groups for over a decade and is in the process of completing the Compassion Cultivation Training© program through The Stanford Center for Compassion and Altruism Research and Education (link to the CCARE site). Here is a link for a more detailed bio of Joji.
BodhiMind Center is thrilled to be able to offer this very special course.
Here is a summary (See below for more details for ):
The course will run 8 weeks: Mondays, Aug. 9 – Sept 27.
Large and small group discussion; Guided meditation; Listening and communication exercises; Practical application that explores and develops compassionate inquiry; Participants will also get access to online resources to support your practice.
Cost is $175 (Scholarships are available upon request for a reduced cost of $125). Thedeadline for receiving payment will be Monday, August 1st.
To REGISTER, please write us an email first. Then, your registration will be confirmed once your payment is received by BodhiMind Center. Payment can be made via the Payment button on the BodhiMind Center website (via PayPal, credit or debit card). If you want to pay by check, please make it out to BodhiMind Center and send it to BodhiMind Center, P.O. Box 444, Manitou Springs, CO 80829 (If sending a check, please let us know by email since it will take a few days to arrive.)
NEW BOOK GROUP from Wed., Aug. 4

Our regular BodhiMind Book Group will start up again on Wednesday, August 4th. The book will be In Love with the World: A Monk's Journey Through the Bardos of Living and Dying," by Mingyur Rinpoche. Please email us if you want to join.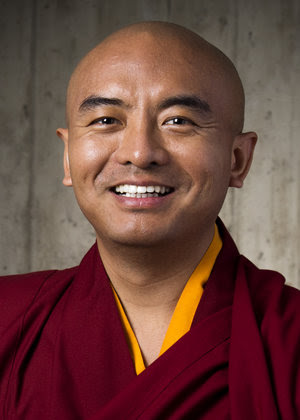 Mingyur Rinpoche comes from a family of renowned Tibetan Buddhist teachers. The 2019 book is an account of a Tibetan master's life, wandering, near-death, and wisdom gained. One night without telling anyone, he slipped out of his monastery in 2011 and started his life as a beggar. "One of the most inspiring books I have ever read." (Pema Chödrön), "A magnificent story – moving and inspiring, profound and utterly human … It will certainly be a dharma classic." (Jack Kornfield). The book group is moderated by our friend, Gary Reneau. To sign up, just write to us at bodhimindcenter@gmail.com (or reply to this message).The group meets by Zoom weekly on Wednesday evenings from 7:00 to 8:30. Meetings begin August 4th and are expected to run for 12 weeks. There is no cost, but donations are always welcome.
Dana
(Donations)
You can still offer Dana to BodhiMind Center in two ways: (1) mail a check to us at P.O. Box 444, Manitou Springs, CO 80829, or (2) pay via PayPal or credit (or debit) card using this PayPal link. Many people have been doing this, at $5 to $50 per month–you decide how valuable our offerings are.
Join the teachings by clicking on the BodhiMind Zoom Meeting link.
How to Join a Zoom Meeting
About 10 minutes before the designated time (so, 5:20 p.m. on Tuesday, or 8:50 a.m. on Friday), just click on the link above. If you have already uploaded Zoom on your device, you will be taken to a Zoom room (on their website). If you have not used Zoom before, you will be prompted to download the app.
The only thing you will need is the link provided for and possibly the Meeting ID.
Follow the instructions on the Zoom site. (Here is a video showing the process for joining a meeting: Zoom tutorial on YouTube).
Make sure your device (computer or phone) has the sound switched ON.
If the Zoom link above does not work, log in with this information:
Join Zoom Meeting
https://us02web.zoom.us/j/85748112768?pwd=bEVLRUhXN2tLLyt5RDlISVNVelJBZz09
Meeting ID: 857 4811 2768
Passcode: BodhiMind
One tap mobile
+12532158782,,85748112768# US (Tacoma)
+13462487799,,85748112768# US (Houston)
Dial by your location
+1 253 215 8782 US (Tacoma)
+1 346 248 7799 US (Houston)
+1 669 900 6833 US (San Jose)
+1 301 715 8592 US (Washington D.C)
+1 312 626 6799 US (Chicago)
+1 929 205 6099 US (New York)
Meeting ID: 857 4811 2768
Find your local number: https://us02web.zoom.us/u/kbeXdXtaag
The process will likely be smooth for some and less smooth for others. It might depend upon your familiarity with various internet tools and the age of your device. Please be patient, and let us know later by email (bodhimindcenter@gmail.com) if you have specific problems. We will do our best to get further information out to everyone to make it as easy as possible to participate.
This Is Where We Met before the Pandemic, and Will Likely Again …
Unity Spiritual Center in the Rockies, 1945 Mesa Rd, Colorado Springs, CO 80904
Weekly Group Meditation:

Tuesdays, 5:30-6:30 PM

(discussion ends

7:30 PM

)
Two 20-minute meditations with basic instructions. Fine for both beginners and experienced meditators. Main focus: developing mindfulness of body, feelings, and thoughts; learning to observe inner and outer conditions without judgment; cultivating patience and compassion. Followed by discussion, with tea. OK to arrive late or leave early.
Suggested donation of $5, but no one turned away for lack of funds.
Saturday Group Meditation: 9:00-11:00 AM
Come start the weekend with awareness, lightheartedness, and an inner smile for yourself and others, with Karen. Meditation focus: seated and sometimes with movement, discussion, and readings.
Suggested donation of $5, but no one turned away for lack of funds.
First Monday Meditation: 5:30-7:30 PM
This gathering offers more-traditional elements such as the presence of a relatively formal Buddhist altar and hanging scroll paintings, an opportunity for prostrations (expressing Taking of Refuge in Buddha, Dharma and Sangha), recitation of verses before meditation to establish intention, and recitation of concluding verses to dedicate our practice to the benefit of all beings. We will do this on the first Monday of each month, in addition to our regular Tuesday meditation. Followed by discussion, with tea. OK to arrive late or leave early.
Suggested donation of $5, but no one turned away for lack of funds.
BodhiMind Center Outdoor Activities Group
Our great outdoors is an immeasurable gift of nature. We are a group interested in outdoor activities like hiking, outdoor sitting meditation, walking meditation, outdoor potluck picnics, or even a combination of such activities. Members may choose to do as much or as little as they like depending on their interests and constraints.
If you would like to join our outdoor activities group, send an email to avtinc2000@gmail.com to be included on the group's mailing list. Anyone on the mailing list may propose any date and any combination of outdoor activities. The group will avoid scheduling conflicts with BodhiMind Center meditations or other BodhiMind Center events.